Customer Data Platform
A Customer Data Platform or CDP allows businesses and organisations to unify their customer data and to achieve a single customer view across many different data touchpoints.
The two main purposes of a CDP are to unify your first-party (and even third-party) user data and to activate that data via your marketing and advertising networks, channels, tools, etc.
The diagram below outlines the typical data flow for a CDP, which sits in the middle of the diagram as the unified customer database.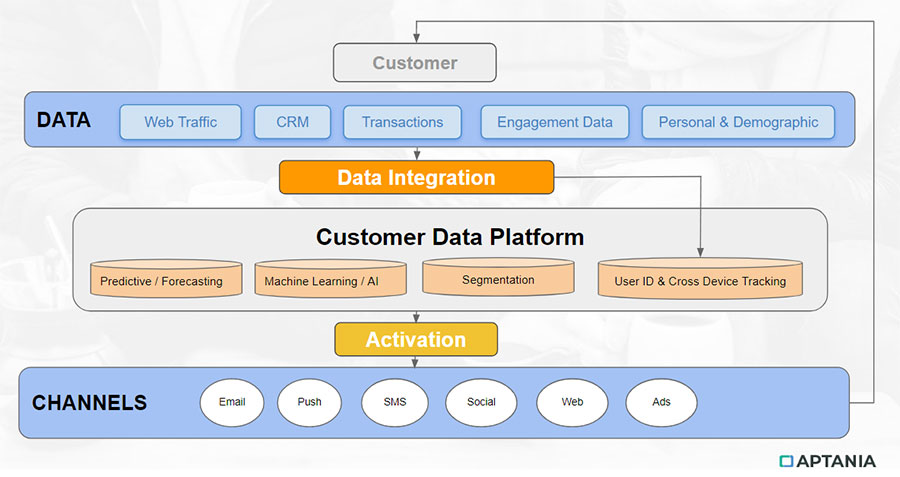 The CDP holds the key to comprehensive data-driven marketing, a marketing concept where all your customer data is stored in one place for marketing and other uses. Without a CDP the 'marketing brain' that allows for smarter campaigns simply can't function. So bringing together the data into a single unified system is essential to achieve marketing success.